Regional relocation
Known in the entire Münster region.
Having grown up in the region of Münster, Geuer is now a global specialist in removals of all sizes. When making your move here in the region, you benefit from the fact that a large part of Geuer the partner network is also established around Münster. So we can integrate reliable tradesmen or other specialists into your order on request, at any time – without complications, and over short distances.
Whether a David or a Goliath.
Although Geuer is known as a specialist for bulk removals, classic regional family or household moves are also an established part of our offer. Competing with the many small moving companies in the region, we score highly for our thoroughgoing professionalised, cost-effective logistics processes. Thus with Geuer you don't pay for expensive beginner's mistakes during the move – but for transparent and fairly calculated services.
For professional removals of all kinds.
Call your Geuer contact and tell us your plans. Especially in the Münster region, we can give you a moving date in the very near future. As a rule, two weeks after placing your order your removals van is at the door.
As a certified company for relocation services of all kinds, transport your household good quickly, safely and reliably to any new place of residence. Thus we have earned our reputation in the region of Münster and surrounding areas over many years.
Contact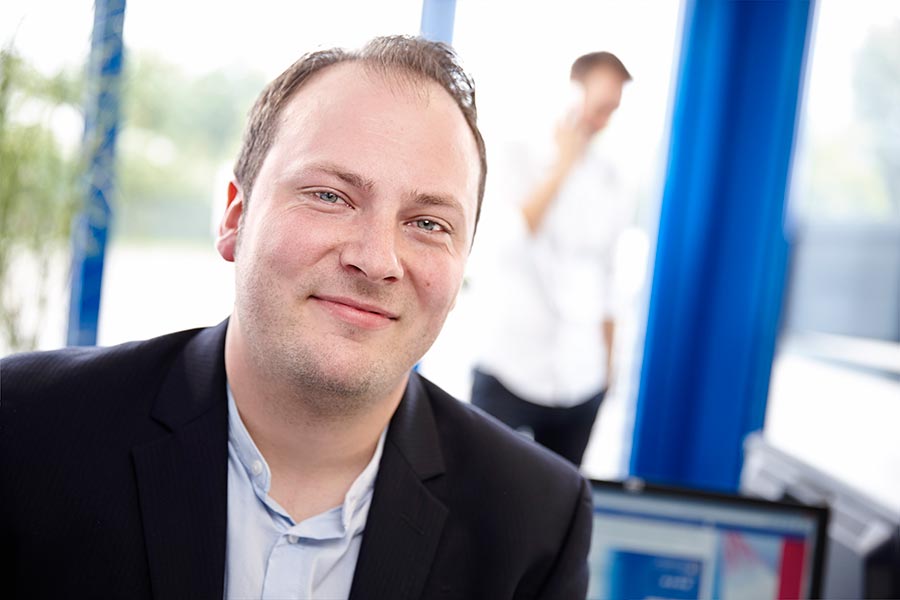 Your specialist
Jan Vetter
Private Removals and International Transport

JanVetter@Geuer.de
Tel:  +49 (0) 2536 3316-66
Fax: +49 (0) 2536 3316-25
Callback service
Enquiry