CAD planning.
Ideal for integrated project management.
CAD planning is not only an essential part of your relocation consulting. This tool is ideal for central relocation management and visualisation of the use of space. In this, digital scenarios are played out to illustrate the options open to you on the new premises. Spatial planning, asset allocation, staff assignment plans – virtually anything can be created with it. Of course, the privacy of sensitive company data is ensured at all times.
A tool for joint planning.
After digital scanning of your household inventory, Geuer makes you a proposal for the allocation of your new premises. For this, all our experience from hundreds of complex relocation projects is at your disposal. The basis is formed by the original plans of your new room sections.
We use this design as a basis for discussion for the further planning of your holistic relocation plan. How do we optimally locate your building services? Do we have to plan extra partitions? Would additional power sockets be sensible?
Data pool for the entire project plan.
Together we go through all detailed solutions for your move with CAD planning, up to the final decision. In this way, perfect visualisations are created for all the central elements of your planning. These form the optimal working basis for all employees and departments involved in the relocation.
Contact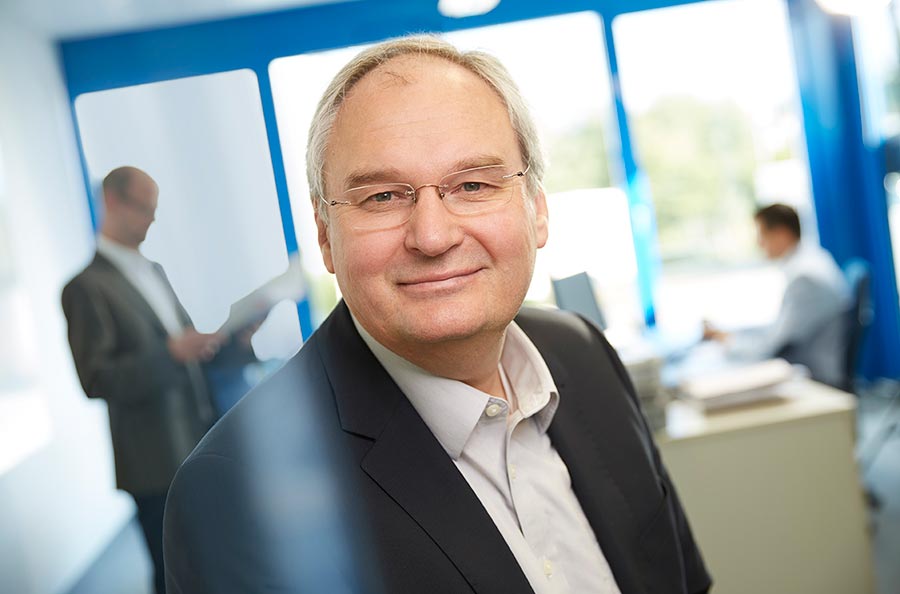 Your specialist
Horst Geuer
Managing Director

Tel:  +49 (0) 2536 3316-0
Info@geuer.de
Callback service
Enquiry