Self-storage
Plenty of advantages, all under one roof.
Self-storage is becoming increasingly significant for regional requirements or as an intermediate storage. Clean, safe, dry – these are the basic prerequisites. For discerning commercial and private clients, we also offer comprehensive services. These personalised offers pay off for you for a wide variety of reasons.
Storeroom plus service: save time, for example.
Whether you store furniture or want to temporarily store goods: reserve as much space as you need. Self-storage with service works with Geuer as conveniently as a deposit box in XXL! Tell us with short notice which things you need. Then we provide you with what you require immediately – whether complete storage container, single cargo box or a particular object.
Customise storage quotas: save on vacancy, for example.
Thanks to computerised warehouse logistics and inventory we always have your most current collection at a glance. If appropriate, we can adjust the rented space promptly up or down to meet your current needs. This applies of course also for questions of insurance and other cost factors.
During business hours, all Geuer ensure self-storage facilities offer direct access to everything you have stored. Storage itself is according to volume: either you deliver us your quota yourself, or we can provide storage containers and storage boxes at your site, ready for loading.
Contact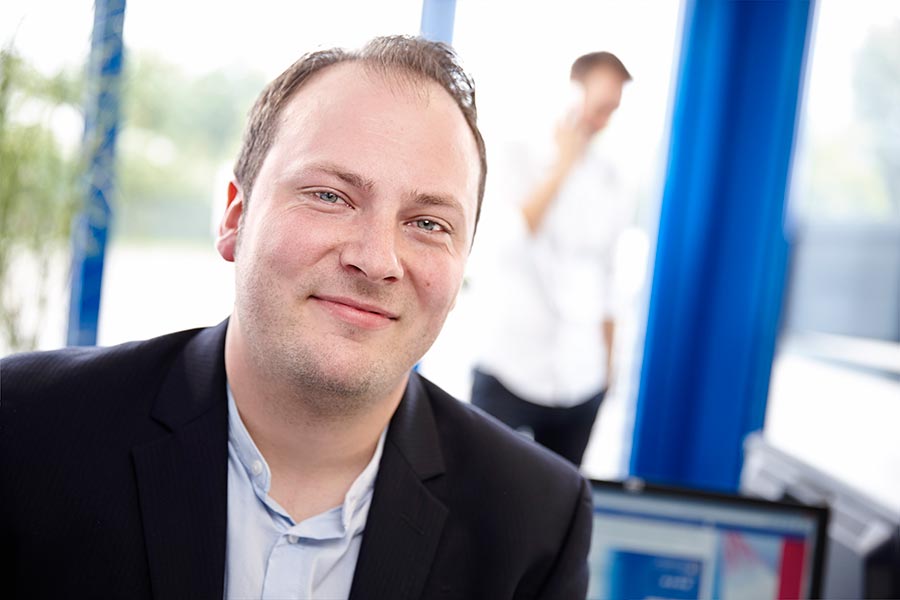 Your specialist
Jan Vetter
Private Removals and International Transport

JanVetter@Geuer.de
Tel:  +49 (0) 2536 3316-66
Fax: +49 (0) 2536 3316-25
Callback service
Enquiry