Site relocation
We are equal to any size and scope.
The best condition for the successful implementation of any size relocation is perfect logistics. Geuer is optimally equipped with extensive equipment for your requirements. We have our own fleet of modern special vehicles, workshops producing transport and operating materials and large, secure storage facilities for equipment and material on our own premises.
Perfect planning is our common ground.
Geuer project planning creates your personalised, detailed relocation plan for relocation of your company in all details. Nothing is left to chance. Thus you obtain the best possible planning security for this highly sensitive phase through which we are accompanying your business. Benefit from our expertise and experience in the relocation of large operations, from dismantling to commissioning at the new location.
The main steps are performed in-house.
Geuer has its a large own fleet with the latest technology. These include heavy-duty vehicles, heavy-duty lifting platforms, cranes and specialised lifting and transport equipment for all the most common applications. We guarantee optimal packing, loading and transport techniques that transport your company assets safely from A to B. The service offer for everything concerning your relocation includes all electrical, mechanical and engineering services. Computer and server shipments are included, as are dismantling and reassembly with professional cable management. Even specialised services such as the proper disposal of old furniture, pollutants and construction waste has formed part of our repertoire for many years. The progress to a specialist for company relocations followed shortly after founding Geuer's department for business moves. The former forwarder for business and office relocations followed fast the foundation of an own section for company and workshop moves. We, as Geuer, are optimally equipped for the whole industrial relocation of your company. Industrial relocations often contain transports of machines as well as heavy goods transports and stationary of your office move. That's why it doesn't matter if technical complex systems, single machines or workstations of your office need transportation. Geuer has a wide range of service offers and professional staff for your business relocation. Assuredly our list of references will show a project similar to yours. Production and research companies count to our customers. We relocated complete factory halls in industrial parks and moved large research departments for universities and pharmaceutical companies. Not only the transportation of machines and devices needs to be well trained, but also the performance of all restrictions. This takes effect on mechanics just as on long-distance truckers under consideration of all dangers and risks on the road. Therefore, Geuer resorts to experienced specialists for all kinds of transporting to serve you the best safety possible to let everything run smoothly. It doesn't matter whether experts for hazardous goods, mechanical engineers or specialists for heavy loads. At Geuer you can find everything to organize and realize your transport with highest accuracy. To minimize the downtime of your business, or the company that is waiting for your machines or devices, we adjust our schedule perfectly to your work flow and give our best to stick to delivery times and storyboards. You are welcome to involve us as logisticians in your value chain and fall back on our large service package alongside to our transport facilities.
Contact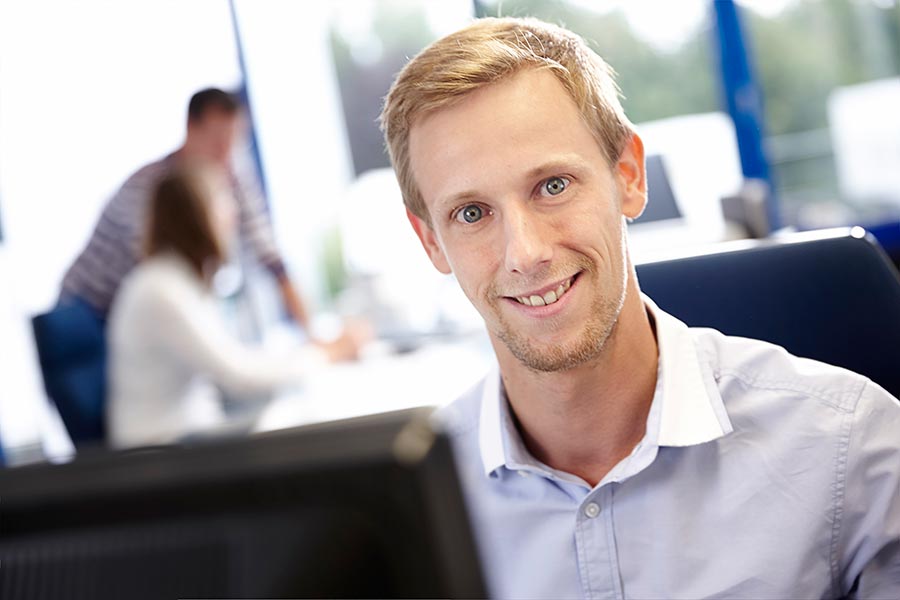 Your specialist
Markus Wagner
Company relocation and site relocation

MarkusWagner@Geuer.de
Tel:  +49 (0) 2536 3316-13
Fax:  +49 (0) 2536 3316-25
Callback service
Enquiry