File storage
From archiving to delivery, everything is in there.
Vast amounts of your business records are rarely or never needed in day-to-day business, but must be kept for legal reasons. For such stocks, external file archiving is always a good option. Geuer offers you enough space and optional service packages so you can continue to integrate your externally stored documents perfectly into your workflow.
Define your individual Geuer service.
We pick up your files – or those of your clients – at your premises and transfer them in safe, waterproof special containers for storage. Beforehand we collect your inventory in computerised storage directories.
There, fast access is possible for you at any time. If necessary, even daily. Simply request your documents from us. Then we provide them without delay and take them back to the archive later. After your retention periods, we also take care of their safe disposal, should you so desire.
We meet the provisions for all media.
The storage and management of your data takes place in accordance with all the guidelines of the Federal Data Protection Act BDSG. These apply not only to files and documents in paper form, but also to all electronic storage media. Together with our digital inventory a great number of interfaces arise for fast communication and efficient exchange between Geuer and you.
Contact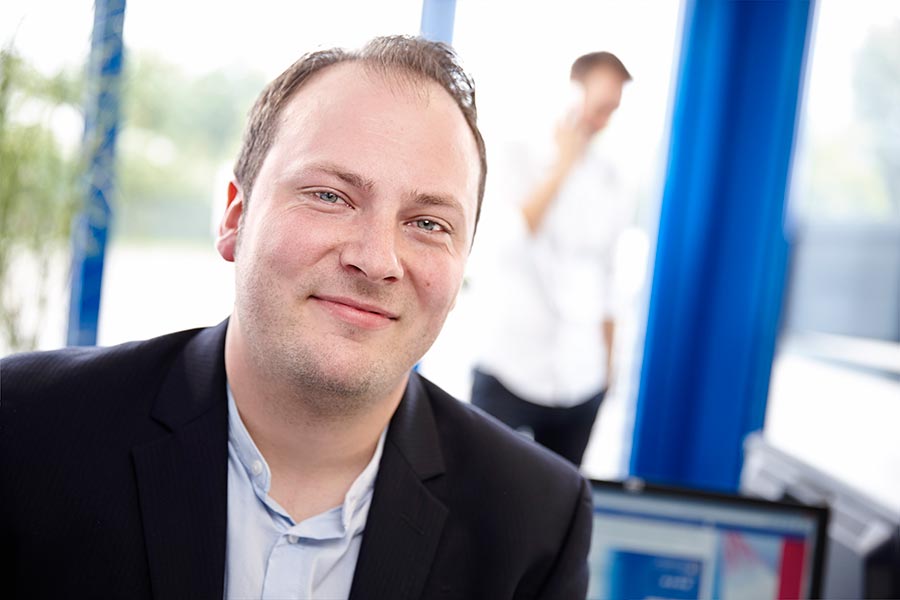 Your specialist
Jan Vetter
Private Removals and International Transport

JanVetter@Geuer.de
Tel:  +49 (0) 2536 3316-66
Fax: +49 (0) 2536 3316-25
Callback service
Enquiry