Relocation consulting.
Logistical advice by specialists.
Good advice and planning tap the largest potential savings inherent in every commercial relocation. Geuer International Ltd. is a specialist in this service. Starting out from the actual situation of your company, our analysts develop the optimal target state after the move. Geuer relocation consulting contributes the experience of hundreds of company relocations to the implementation of all your relocation plans.
Direct actual state analysis at your site.
The first step is a Geuer premises appointment at your site. As a rule, you will already personally meet the relocation specialist who is responsible for your consulting and relocation management on the part of Geuer, right from the outset. As soon as he is back at our headquarters with the key data for your project, we prepare the first draft of a guideline for your relocation concept.
For you, Geuer is international.
Our employees communicate in either English or German. We can also carry out relocation consulting and management in French and Dutch, on request. This means that we can directly integrate multilingual relocation decision makers and staff into our consulting. Our multilingualism is therefore has distinct prAGmatic advantages, particularly in the implementation of company relocations within Europe or overseas.
Contact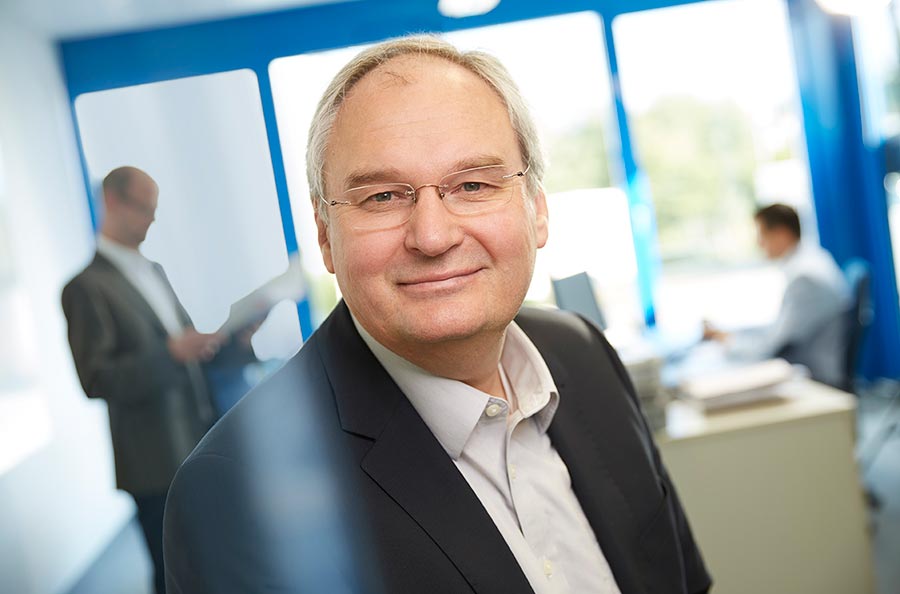 Your specialist
Horst Geuer
Managing Director

Tel:  +49 (0) 2536 3316-0
Info@geuer.de
Callback service
Enquiry