Moving to and from Bocholt with Geuer
Is a new phase of life soon beginning for you in the North Rhine-Westphalian city of Bocholt? A change of residence requires extensive relocation preparations and is associated with stress and labour. With perfect organisation, coordination and logistics, the move will be no problem. Our experienced team of Geuer removals companies would be happy to advise and support you. Bocholt, ideally situated on the Rhine and Ruhr, is an important economic hub of industry and education in western Münsterland.
Our relocation service
Discuss your relocation plans with our professional relocation consultants on the basis of the check and inventory lists. Depending on your type of move, you can entrust our removals firm either partially or entirely with the tasks. Experienced relocation specialists ensure a smooth process, taking care of the dismantling and reassembly of furniture, proper packaging of your household goods in packing boxes, correct transport in appropriate furniture transporters and the perfect installation in your new home. Since our headquarters is very close to your new home, you can also use our proven tradesman services for all kinds of work at short notice. Have you also taken the opportunity for a big clear out? Our moving service includes waste disposal in accordance with regulations.
Your new surroundings
Detailed consulting and the professional services of our forwarding company permit you to quickly get over the move, without stress, so you soon will find the time to get to know your new surroundings. Bocholt, as winner of the "Most Bicycle-friendly City in Germany" award, offers a wide range of leisure and sports facilities in the city forest and on Lake Aasee. Art and culture lovers will enjoy the numerous attractions and museums, the medieval buildings and the historic city centre with its market square and town hall. The city centre offers chic shopping, cosy cafes and restaurants.
What else is important?
Our moving guide is packed with useful tips for you. Under the heading "Info" you will be reminded of important formalities such as, among other things, the change of standing orders, the re-registration of the phone and the redirection of mail.
Our specialised, experienced partners for private moves in Germany will be happy to assist you personally. Trust us at Geuer.
Contact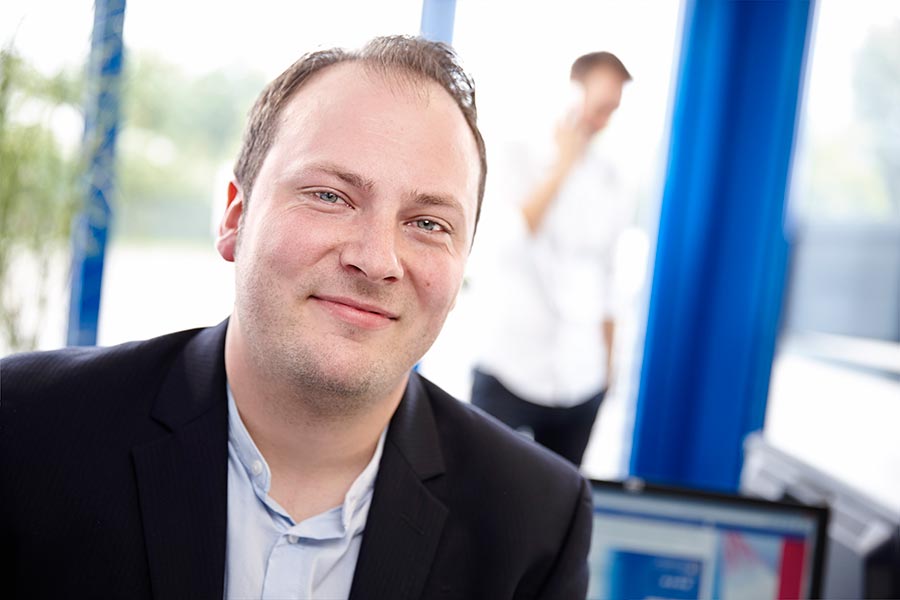 Your specialist
Jan Vetter
Private Removals and International Transport

JanVetter@Geuer.de
Tel:  +49 (0) 2536 3316-66
Fax: +49 (0) 2536 3316-25
Callback service
Enquiry