Moving to and from Bielefeld with the pros
Whether you move to Bielefeld for purely private or professional reasons. A change of residence means stress, time and labour. With foresight and planning a move, however, is no reason to panic. The friendly Geuer removals team is at your side with advice and assistance. Bielefeld is an innovative location for universities and the seat of renowned companies such as Dr. August Oetker KG, Seidensticker or Schüco, all significant employers in the region.
Our relocation service
Based on our checklists you can see what relocation preparations must be made for a private move. Not only a whole lot of formalities must be completed in advance. The procurement of packing boxes, a suitable vehicle for the transport of furniture, helpers for the dismantling and assembly as well as for packing and unpacking of household goods are just some of the tasks of relocation planning. You can also contact our relocation consultants. Then you can decide if you want to leave the move entirely or partly to the professional relocation experts at our removals firm. With our professional moving service, you are playing it safe. Since our removals firm is located right on the doorstep of your future home, we can quickly and conveniently engAGe our reliable local tradesman services whenever required.
Your new surroundings
While our knowledgeable relocation specialists coordinate your move, you can get to know your new home in North Rhine-Westphalia in a relaxed manner. According to the so-called Bielefeld conspiracy, this city doesn't even exist. However, this is only based on a humorous satire, and the charming city of the Teutoburg forest actually does exist. Bielefeld is packed with historical sights, fascinating architecture and popular parklands, with the destination of Kesselbrink as the highlight. Worth mentioning is the municipality of Sennestadt, which started as a new residential area built on a heath and meadow landscape and is held up as an example of excellence for urban planners from all over Europe. Another district, Gadderbaum, is famous for the Bodelschwingh Bethel Foundation, but also for Olderdissen Zoo and the Farmhouse Museum.
What else is important?
Our moving guide is packed with useful tips for you. Under "Info" you will be reminded of important formalities such as address changes for subscriptions, insurance, the authorities, etc.
Our specialised, experienced partners for private moves in Germany will be happy to assist you personally. Trust us at Geuer.
Contact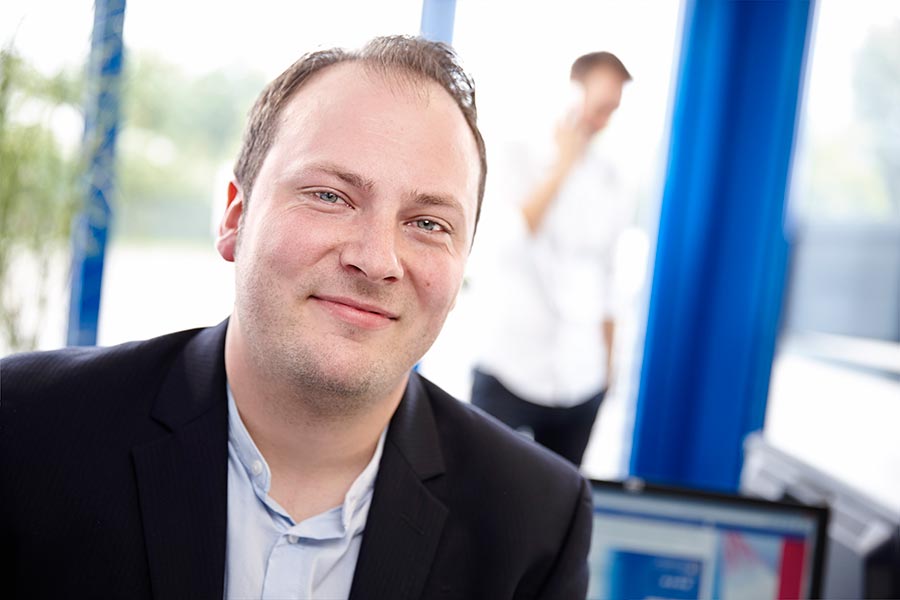 Your specialist
Jan Vetter
Private Removals and International Transport

JanVetter@Geuer.de
Tel:  +49 (0) 2536 3316-66
Fax: +49 (0) 2536 3316-25
Callback service
Enquiry