Moving to and from Dortmund with Geuer
Whether you are considering moving to Dortmund, the largest city of the Ruhr area, for private or professional reasons, a change of residence always implies perfect relocation planning. We at Geuer are right in your neighbourhood with our forwarding company. Our reliable movers would be pleased to support you. Dortmund, as an economic and commercial centre, is an innovative location for medium-sized enterprises as well as for the industries of the future in the science, services and technology sectors. For students, affordable housing units are on offer in nearby Castrop-Rauxel.
Our services
The removals preparations start with a personal interview with our competent relocation consultant for private moves. Our moving service includes to-do formalities, all kinds of work from dismantling, packaging and transport to unpacking and setting up of your entire household goods. Based on our inventory list, select the work to be done by our removals firm. You can opt for partial or complete services. In this way, you can get an overview of the removal costs. At relocation time are you not yet ready to accommodate all the furniture or the entire household? Simply use our service for long- or short-term storage in our special warehouses, located at our headquarters. Our relocation specialists professionally take care of every problem. You can enjoy a relaxed look forward to your new home.
Your new surroundings
Just about everybody probably associates Dortmund with Borussia and the Westfalen stadium. Besides football, the vibrant city has plenty to offer in the fields of art, culture and leisure. Museums, theatres, concerts, the zoo or the Technology Experience World are popular attractions. Dortmund has many green areas and is rightly called a green city. These include, for example, the Westfalen park, Romberg park or Fredenbaum park. Moreover, an excellent infrastructure makes Dortmund an attractive, family-friendly residence with a high quality of life. The ideal regional transport links are another plus.
What else is important?
Our moving guide is packed with valuable tips for you. In the category "Info" you are reminded of important formalities. If you are moving within your current community, you must re-register immediately with the previous registration office. For a change of reporting district, a registration with the relevant office is necessary. You must also remember to apply at the post office in time for your post to be forwarded.
Our specialised, experienced partners for private moves in Germany will be happy to assist you personally. Trust us at Geuer.
Contact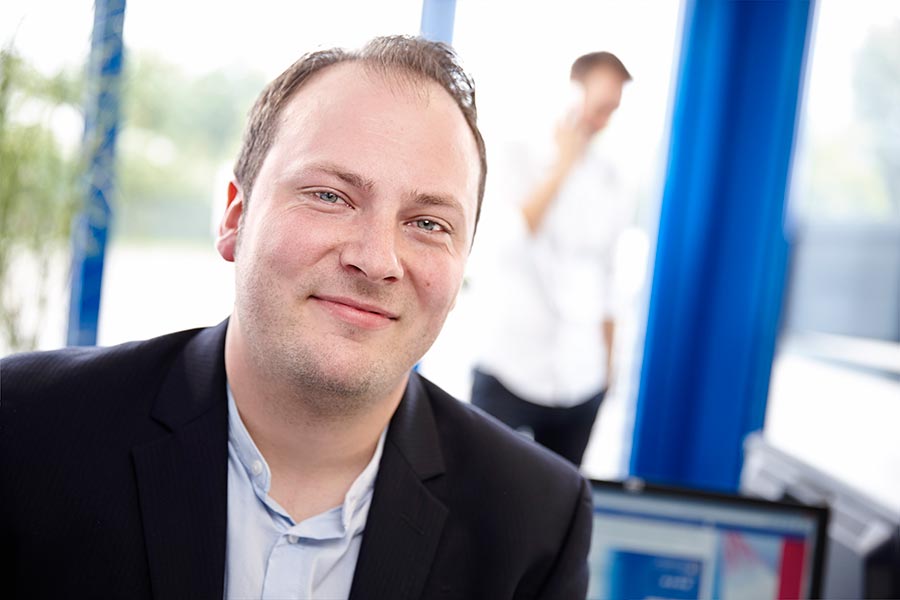 Your specialist
Jan Vetter
Private Removals and International Transport

JanVetter@Geuer.de
Tel:  +49 (0) 2536 3316-66
Fax: +49 (0) 2536 3316-25
Callback service
Enquiry