Moving to and from France with the pros
It doesn't matter whether you are making the move to the cosmopolitan city of Paris for work reasons or you want to enjoy your retirement home in Provence in a Mediterranean climate. The permanent entry into our neighbouring country turns out to be pretty simple due to the freedom of movement legislation for EU members. The move itself, however, is always a logistical challenge that we set ourselves as an experienced removals firm.
Share your relocation request with our experienced furniture forwarding company. Our relocation consultants join you in facing the diverse moving preparations. To keep an eye on costs, a relocation calculator proves helpful. You decide whether you wish to take care of a part of the long checklist yourself, such as the procurement of packing boxes, packing and unpacking of household goods or applying for any necessary special permits for parking for loading and unloading. Or else, award us a full service contract. Then our expert removals firm will completely take care of these and many other necessary jobs, such as scheduling coordination, formalities to be complied with, proper disposal or the engagement of professional tradesmen to install your kitchen appliances and the assembly of the furniture.
There are no customs duties for the import of your household goods to France and also no inventory list is necessary. Special rules apply, however, for works of art, drugs, weapons with ammunition and cash, as soon as it exceeds a certain amount. For the move with your car, an export license plate is required. There are also certain formalities for the new registration in France, with which our relocation experts are very familiar. As a German citizen, you need neither a work nor a residence permit in France. However, it is advisable to apply for a residence permit at the local police headquarters or at the town hall within three months, since this simplifies some administrative procedures. You are obliged, however, to be registered with the competent French tax office upon presentation of your identity card.
Your new surroundings
France is the EU's largest tract of land. It extends from the Mediterranean Sea to the English Channel. The French appreciate elegance, art, excellent cuisine and fine wines. Their art and culture enjoy worldwide recognition. 12.3 million people live in the Paris region, mostly residents. Overall, France is divided into 18 regions, five of which are overseas. Due to a relatively high birth rate, population growth is still stable. This is also due to a forward-looking family policy. Thus pre-school education is already offered in nursery schools, from the AGe of two years. Nursery school runs all day and is essentially free of charge. Unlike Germany, the educational system is applied centrally. Emphasis is placed on selection and the formation of elites.
What else is important?
Our moving guide contains a wealth of valuable tips for you. Important to note: in France there is only national health insurance, which in turn is broken down by occupational groups into four types of insurance. In addition to this basic service, it is advisable to take out supplementary health insurance. An annual local tax will be levied for a primary residence in France. It is recommended to learn the French language promptly. Do not forget to cancel your registration from your previous residence in Germany.
Contact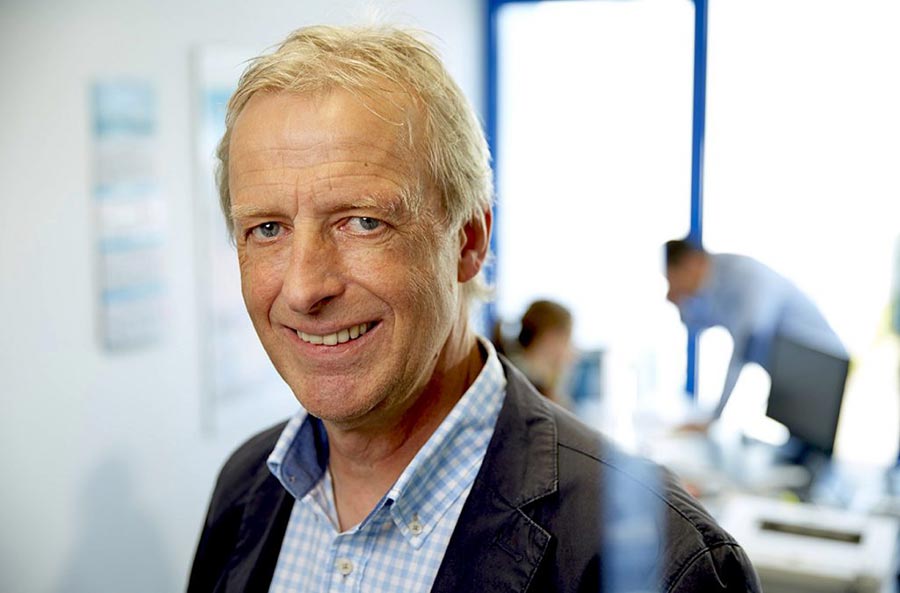 Your specialist
Thomas van Hövell
Managing Director

Tel:  +49 (0) 2536 3316-0
Info@geuer.de
Callback service
Enquiry