Moving with the professionals to Poland
By reason of Poland's prosperous economy many German companies decided to move there. That is why it also gets more interesting for Germans to move their lives to Poland. Especially management professions are likely given to immigrants from Germany. The lower costs of living speak for this decision.
To make the moving procedure to a good and stress-free experience, it is important to have a competent and professional household moving firm by your side, which is experienced in moving to Poland. Beginning with the extensive arrangements, like the long-term coordination, are in need of competent moving consultants. For example, our staff will take care of all the planning and managing. This includes the agreement of the date for your move, the un- and reinstalling of all furniture, packaging of your contents in moving boxes and the on scheduled transportation. We will also provide the application of stopping restriction areas for the used truck and the proper disposal of no longer needed furniture or content. Furthermore you can discuss the possibility of our low-cost service of an additional load with your personal consultant.
Poland is part of the European Union, but there are still some formalities and requirements to be taken care of. Thanks to our accomplished staff members is Geuer International able to provide you the best support and advice. To enter Poland you will only need a valid piece of identification like your passport or ID card. Given that you wish to stay in Poland permanently, you need to register at the registry office and apply for a residence permit, which provides with a work permit at the same time. Close to that time it is recommended to ask for a PESEL-number and the NIP, your tax number, this will make official channels much easier. Those numbers will already be needed by the automobile registration authority, to notify a change of ownership or address of your car.
Your new neighborhood
Poland is Germany's eastern neighbor and is with a population of 40 million people one of the larger states of the European Union. Poland's history is marked by alternating and fateful events. After joining the EU, the former agrarian state evolved into an important economic power in the middle of Europe. Nevertheless, the economical gap within the country is still big. Especially in cities like Warsaw and Poznan is the progress extremely noticeable. A contrast to that is the countrified East and Northeast. However, Poland can be very attractive for tourists with its long beaches at the Baltic Sea cost, the untouched nature of Masuria and the southern flair of the world cultural heritage city Krakow.
What is still good to know?
Our guidebook has more tips that are useful for you, like the To-do-list, which reminds you of on scheduled quitting, re- and deregistration of departments or insurances and all further formalities. It is also important for you to give officially notice about changing your residence. Ask your German health and pension insurance companies for advice, because the terms and conditions may change in other countries. Also good to know is that the Polish currency is the Zloty. There should not be many problems concerning the language, because many polish people speak German. The economic relation to Germany and the German-speaking countries causes this, so in such professions it is not necessary to speak the Polish language.
Our experienced contact persons for private moves within Europe are pleased to support you on a personal basis with all formalities and official channels.
Contact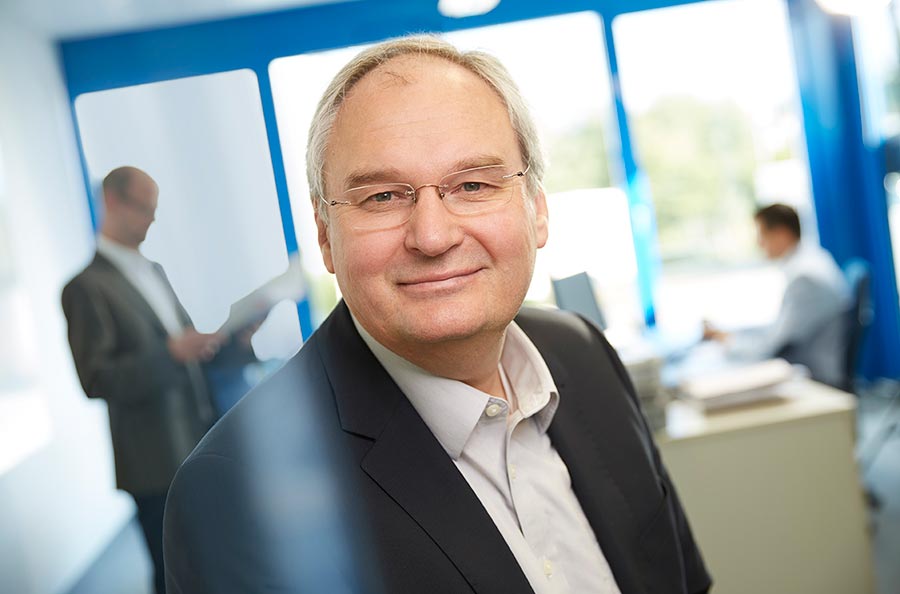 Your Geuer specialist
Horst Geuer
Managing Director

Tel:  +49 (0) 2536 3316-0
Info@geuer.de
Callback service
Enquiry