Moving to and from Holland – with the professionals to the Netherlands
Will your work soon be in Holland, or do you want to study there? Since you have no desire to be a cross-border commuter, you have decided to permanently emigrate to Holland. German workers are highly valued on the Dutch labour market. Due to the free movement law for EU members, as a German citizen you do not require a work or residence permit.
Our services
While this is a move within two EU states, there are still a number of legal provisions. Although formalities are thus simplified, the entire relocation procedure is not. This starts with timely preparation, such as the procurement of packing boxes, of helpers for the dismantling and assembly of furniture, as well as for packing and unpacking of the household and the coordination of a suitable vehicle for transportation. However, you can also contact our specialist professional relocation consultants for private overseas removals and take advantage of our professional moving service. Our relocation experts take on the total or partial work as desired and allow you a smooth, stress-free move to your new home in the Netherlands. Do you want to take the opportunity to de-clutter at the same time? We can also take care of this, and of proper waste disposal.
Since you are taking a long-term trip to Holland, i.e. you want to emigrate there, it is your duty to register with the local administration of your new residence within five days and then to register with the immigration authorities. For this, you will need your identity card and the purchase or lease contract for the apartment you are moving into. You then receive a citizen service number, the BSN, which you urgently need for communications with offices, banks and authorities.
Removals goods can be introduced duty- and tax-free into the Netherlands. There is a limitation, however, on bringing a vehicle when you move permanently to the Netherlands. The vehicle must be officially introduced, i.e. a technical check must be carried out and Dutch liability insurance is required. Under certain conditions, the car can be declared as part of the removals goods in order to become exempt from customs and special tax.
Your new surroundings
The Netherlands is a parliamentary monarchy and a founding member of the European Union and the European Economic Community. It is bordered on the east by the Federal Republic of Germany and to the south by Belgium. Approximately half of the land is less than one metre above sea level and a quarter is below sea level. Large parts of the country were wrested from the sea by land reclamation. Dykes with a total length of 3000 km protect the land from storm surges. The seat of government is located in The HAGue. The capital and also best-known city in the Netherlands is Amsterdam. Known as the "Venice of the North" for its canals, it is very popular with tourists. More significant economically, however, is Rotterdam with its seaport, which is the largest port in Europe.
What else is important?
Take a look at our checklists. It contains valuable tips for you. For moving with pets, it is important to know that a vaccination certificate is required, dogs and cats must have a chip and be accompanied by a EU pet passport. This also refers to horses.
Our experienced partners for private moves within Europe will assist you personally and also take care of formalities and administrative procedures. Trust us at Geuer.
Contact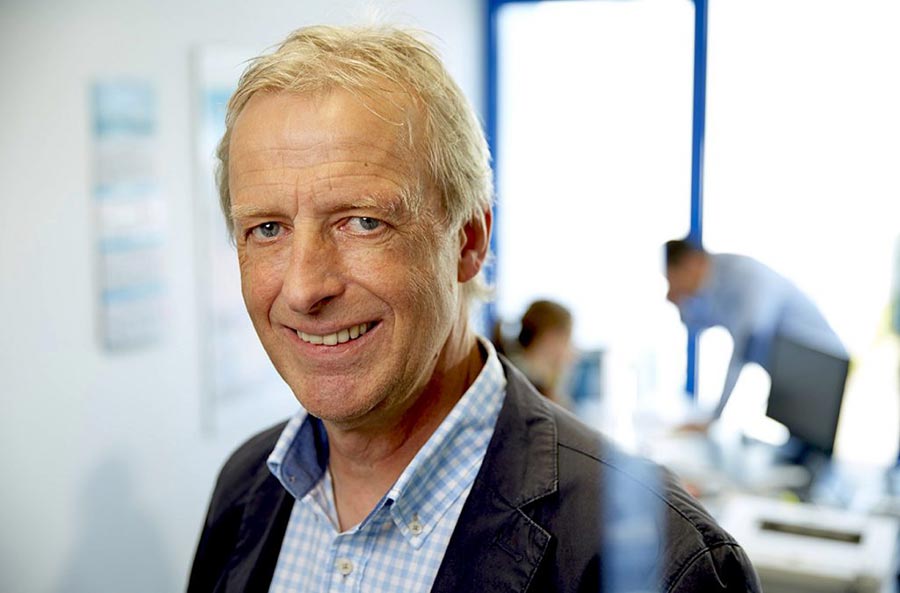 Your specialist
Thomas van Hövell
Managing Director

Tel:  +49 (0) 2536 3316-0
Info@geuer.de
Callback service
Enquiry