Moving to and from Denmark with the pros
Denmark is a popular country for emigration. The reasons for this are on the one hand the very well-paid jobs, especially for skilled professionals and academics, as well as an optimal education system and, on the other hand, the comfortable Danish pace of life. As an EU country, there is no difficulty for Germans to live and work in Denmark. Within three months, however, a permit must be applied for, which is granted without complications on providing proof of employment.
As a neighbouring EU country, a move to Denmark is not especially complicated. However, this cannot generally be said of the moving preparations. Simply consult our furniture forwarding company and contract our professional relocation services. Discuss the details with our special relocation consultants for private overseas removals. On request, our relocation experts can take on the total or partial work of dismantling and reassembly of furniture, through the packing and unpacking of the entire household to electrical and installation work. Naturally, for proper transportation the right vehicle will be ready with a driver, at the right time.
Under certain conditions, importing household goods is duty-free. All items must be declared on a household goods list and proof provided of permanent residency in Denmark, including registration with the competent authority. At the same time you will be entered into the central persons register. You are granted a personal CPR number. This CPR number is necessary for all matters arising with government agencies, banks or doctors. Your own car must be registered within two weeks. There is a charge for this. Dogs and cats are allowed to enter only with chip and pet passport. Breeds of fighting dogs are excluded from entry. There are certain restrictions even for flowers and plants. Ask our experts, they know the current import regulations.
Your new surroundings
Move with us smoothly and without stress and get to know your new main place of residence in the land of the Vikings. The kingdom belongs linguistically and culturally to Scandinavia, although geographically it does not. The only Danish land border extends south to Germany. Denmark, located equally on the North Sea as well as on the Baltic Sea, is a rather flat country with fascinating landscapes, beautiful sandy beaches and more than 400 islands. The coasts total a distance of 7,314 kilometres. Major economic factors are innovative high-tech companies as well as large and medium companies in the shipping industry, pharmaceutical industry, trade, engineering industry and in the tourist sector. Many companies are located in the capital, CopenhAGen. This is the economic, cultural and gastronomic centre of the country and the seat of the city residence of the Danish royal family.
What else is important?
Take look at our "Info". It has useful recommendations for you on temporal relocation planning. Note the data for resignations and registration, registration cancellation and re-registration at offices, banks or insurance companies. To be able to communicate with Danish people in everyday life, you should learn Danish. Further, you should know that in Denmark the dominant currency is the Danish kroner.
Contact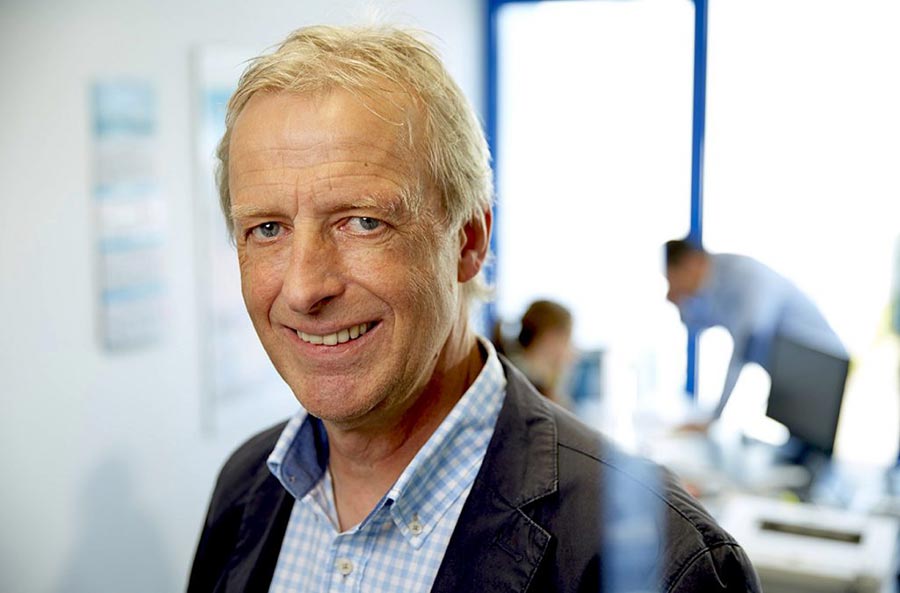 Your specialist
Thomas van Hövell
Managing Director

Tel:  +49 (0) 2536 3316-0
Info@geuer.de
Callback service
Enquiry