Waste disposal
From document shredding to bulky waste.
For questions arising on waste disposal associated with the move, we have been working for many years with various specialised companies in the recycling and waste management industry. Through this network, we have a reliable partner to offer you all the necessary disposal services, almost anywhere.
We meet all legal requirements for you.
We take on the proper disposal of large quantities of old furniture and rubbish from office closure, as well as the recycling of electrical and electronic scrap. We thereby feed appropriately reusable materials back into the recycling chain, or coordinate all necessary steps for a refurbishment.
Shredding and recycling by Geuer complies with all requirements of the Federal Data Protection Act. Hazardous waste disposal is also not a problem. Here our experience from many large laboratory relocations is your advantage.
Take the opportunity to clear out.
The moving inventory gives you a perfect overview of your entire company inventory. Take the opportunity to dispose of all obsolete or unnecessary stocks at the same time as moving – because there has never been a more practical opportunity.
Contact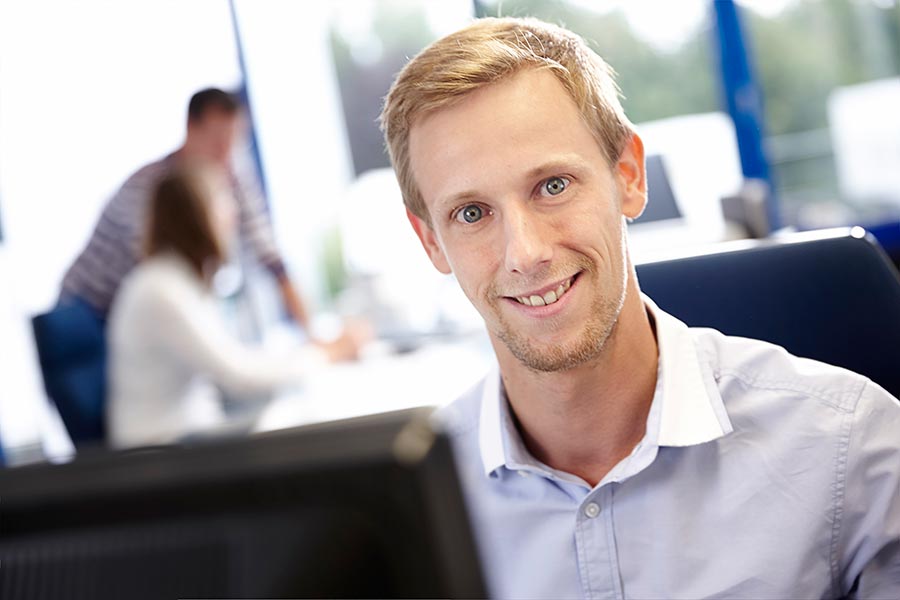 Your specialist
Markus Wagner
Company relocation and site relocation

MarkusWagner@Geuer.de
Tel:  +49 (0) 2536 3316-13
Fax:  +49 (0) 2536 3316-25
Callback service
Enquiry