IT cable management
Use your move for updates.
Professional cable management is one of the indispensable Geuer services for any IT relocation. It ensures the reliability of your computer after each office relocation, company relocation or site relocation. For this support, we can mirror your IT company structure at the new location, exactly as we had previously documented it. And should you so desire, we can also happily implement optimisations for you in this area.
Particularly effective in the context of a relocation.
As part of the professional relocation management, cable management is a Geuer special discipline. Here it is to your advantage for us to inventory and manage your IT structure based on a multifunctional CAFM system. The requirements for the new – and perhaps optimised! – cabling almost suggest themselves automatically from the existing relocation dataset.
Take advantage of our professionally structured inventory of your IT, also preferably for technical updates. As a rule, there is enough time in the planning and implementation of moving to organise the exchange of obsolete or defective components. In this way your equipment is not only transported to the new location, but reconstructed there to function more powerfully than before.
Practicality is the focus.
Geuer's integrated cable and device management takes place after all the requirements for the structuring of your workplace. Of course, when wiring our fitters take into account ergonomic and aesthetic aspects arising from the new spatial requirements on site.
Benefit from the experience of thousands of computer cabling jobs in removals and relocation. This especially pays off in the integrated management of lighting, telephone and data network cables.
We are happy to include professional and certified cleaning or disposal of PCs, computers, peripheral devices, data carriers, cables and telecommunication terminals in your Geuer service package.
Contact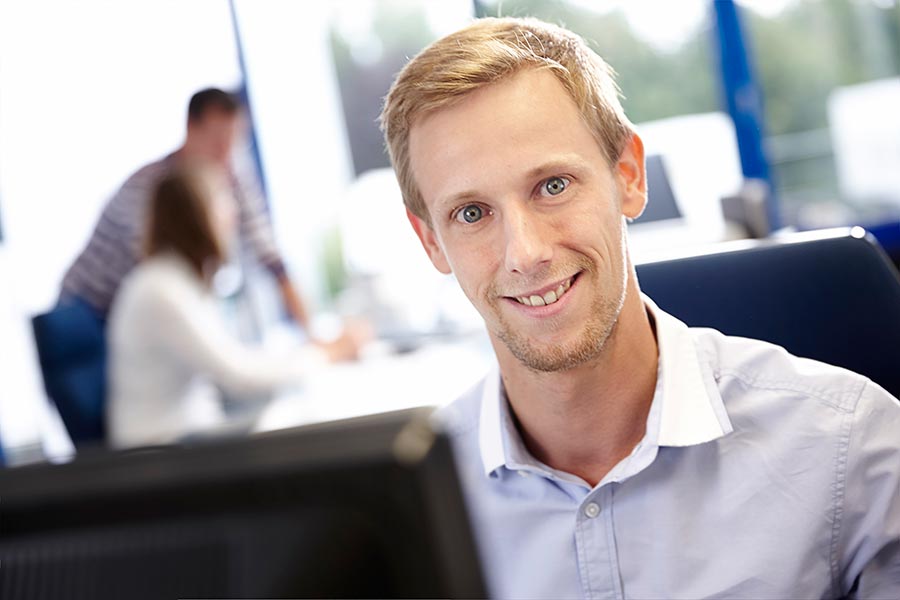 Your specialist
Markus Wagner
Company relocation and site relocation

MarkusWagner@Geuer.de
Tel:  +49 (0) 2536 3316-13
Fax:  +49 (0) 2536 3316-25
Callback service
Enquiry