Moving with the professionals to Russia
As a country of emigration, Russia gets more and more popular and that is why also many Germans decide to resettle. Often professional motives are one reason for this step. Engineers and project manager find ideal opportunities to collect valuable experiences in their specific professions.
Our Service
For your move to a foreign country your personal move consultant will always be by your side to discuss all necessary arrangements together with you. If you wish, our service provides all attainments needed, just like a "from-door-to-door-principle". Then our staff will take care of all the planning and managing. This includes the agreement of the date for your move, the uninstalling of all furniture, packaging of your contents in moving boxes, choosing the perfect route and means of transport, the unloading at the destination and the installation and rearranging of all items right in your new home.
For the customs of your content it is very important to follow the import regulations carefully. One of the regulations is to have two copies of a list with every item you wish to move. This serves as security that all items being moved with a truck are actually moving content. However, you should possibly have the deregistration certificate of your former residence, the registration certificate of your new residence and your contract of employment with you.
The entry of Russia requires an official Visa. It is recommended to apply for a permanent residence permit in time at the Russian embassy in Berlin. For that you will need your passport, a confirmed invitation of the Russian interior ministry on official terms, the proof of having a foreign health insurance with a listed insurance company and you are obliged to perform a HIV-test. If you would like to get a Russian citizenship, you are able to get this after five years of residence. Then you have to divest yourself from your German citizenship.
As a matter of course, the service of our competent staff includes being up to date with all entry requirements and taking care of all formalities needed for your successful relocation.
Your new neighborhood
In terms of area, Russia is the largest country of the world. Due to that fact, it is even with its 144 million inhabitants still sparsely populated. It reaches from Eastern Europe to the pacific coast and spreads over eleven time zones. The Ural divides the country in a European and an Asian part. 85 percent of the inhabitants live on the European part of Russia and especially in the cities Moscow and St. Petersburg.
Even though Russia is a multiethnic state, 80 percent of the residents are actually Russian. The economic power of Russia depends on the huge abundance of the country's' natural resources. In particular the oil and gas boom helped the country's economic progress. Russia counts as an international Great Power.
What is still good to know?
Our guidebook has more tips that can be useful for you. Important to know: The Russian currency is the Ruble. It is recommended to learn at least the basics of the Russian language. The bigger part of Russian apartments is rented completely furnished. However, if you wish to design your new home yourself, you need to discuss with your landlord if it is possible to leave the apartment unfurnished. Another very important issue is the safety, because of the high crime rate. You always need to take good care of your personal safety, your property and belongings. You are the only responsible.
Our experienced staff for private relocations in foreign countries takes care of a stress-free, smooth and on schedule procedure of the whole moving process. You can trust in Geuer International.
Contact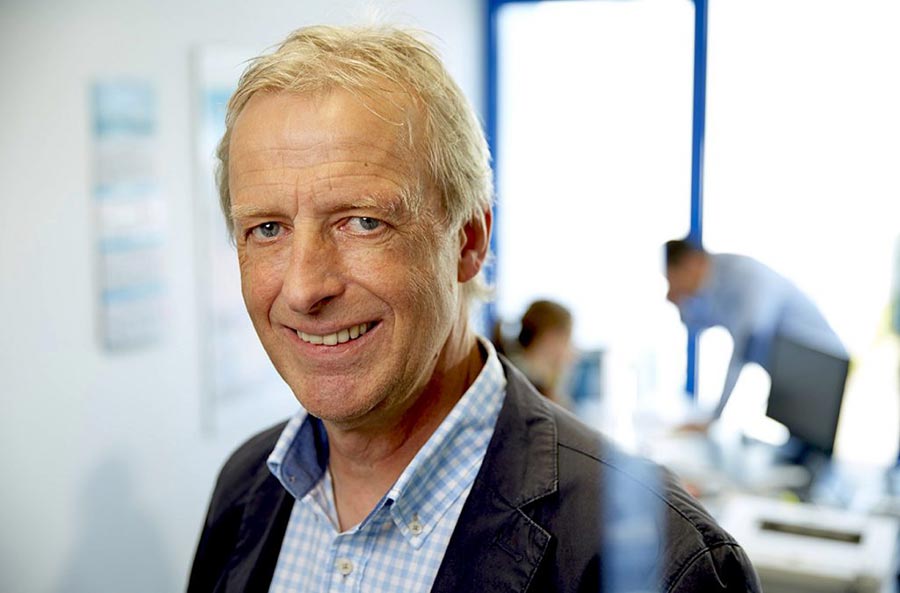 Your Geuer specialist
Thomas van Hövell
Managing Director

Tel:  +49 (0) 2536 3316-0
Info@geuer.de
Callback service
Enquiry