High-tech moves
Optimised restart after the move.
Moving sensitive technical systems places high demands on packaging and transport. Here it is not only important to reinstall complex systems for the transport from A to B so that they function as efficiently as before. Ideally, Geuer expertise even allows you to make optimisations to actually improve performance as part of your move.
Special removals for high-tech of all kinds.
Geuer has ample knowledge of specialist removals. The dismantling and rebuilding of large server racks or complete invoice centres is one area, as is the transferral of medical equipment or highly sensitive laboratory equipment. For such cases, the quality of our services is crucial. Therefore only certified professionals join us and our partners to serve you. From specialists in transport packaging to highly qualified computer scientists.
Relocation with functional guarantee.
Before each move we collect and document your system logistics to the last detail. In this way we ensure at all times that the functionality of your systems can be 100% mirrored at the new location. Should your planning so require, parts of your removals goods can be professionally stored at Geuer.
Extensive own storage facilities are available. Different warehousing solutions become possible, providing a variety of ways for you to bridge move-related changes to your business.
Contact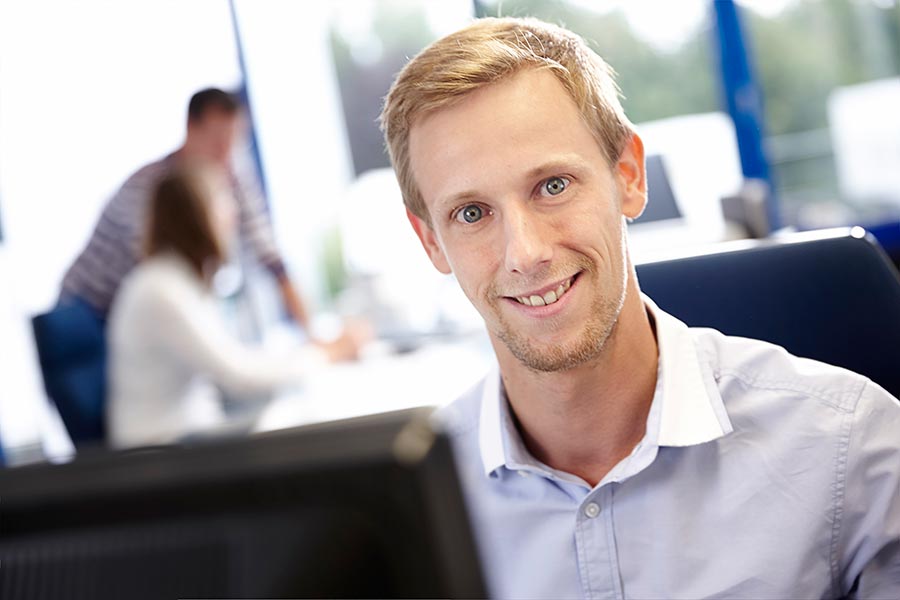 Your specialist
Markus Wagner
Company relocation and site relocation

MarkusWagner@Geuer.de
Tel:  +49 (0) 2536 3316-13
Fax:  +49 (0) 2536 3316-25
Callback service
Enquiry